Welcome to the Cimquest Blog!
Check here often to find Cimquest, Mastercam and 3D Printing happenings, product offerings and update info along with general Industry trends and breaking news.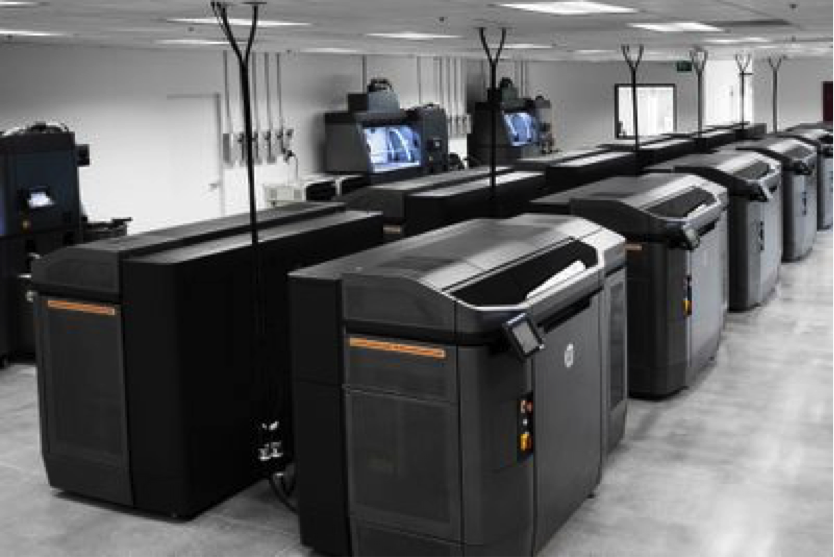 HP Jet Fusion 32 4200 printers
3D printing is one of the most disruptive technologies of our time, spearheading a new 4th Industrial Revolution that will radically change the way we conceive, design, produce, distribute, and consume pretty much everything.
But until now, 3D printing hasn't been a viable means of large-scale industrial manufacturing (think big factories) because of prohibitively expensive production costs and limited technology. In order to realize HP's vision of digitally transforming the $12 trillion global manufacturing industry, the economics of 3D printing needed to be completely rewritten.
Recently, HP announced that it has smashed that economic barrier and paved the way for cost-effective, industrial-scale 3D manufacturing with the new Jet Fusion 3D 4210 Printing Solution. The new solution increases production volume for HP Jet Fusion 3D printers by enabling continuous operation, greater overall system efficiency, and the ability handle larger quantities of 3D printing materials, while significantly lowering production costs with reduced pricing on HP's 3D materials and shared service contracts.
When put together with HP's industry-leading […]