Welcome to the Cimquest Blog!
Check here often to find Cimquest, Mastercam and 3D Printing happenings, product offerings and update info along with general Industry trends and breaking news.
You can easily perform part inspections in batches and automatically generate inspection reports for each part using a Creaform HandyScan scanner, along with Geomagic Control X software.
The first step is to capture your parts' geometry with a metrology grade, certified scanner. Scan each part in the batch, and export an STL file.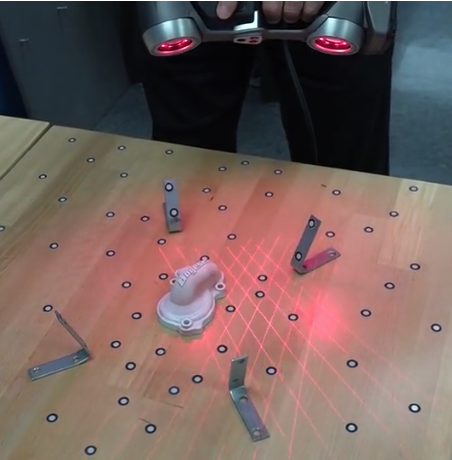 It's handy to put all of the scans in one folder.
The next step involves creating a master file that will be used for comparison and inspection. Once you've imported the CAD file into Control X, add the appropriate dimensions, tolerances, Datums, and GD&T information to the CAD model. This critical inspection information may also be seamlessly transferred from CAD into Control X.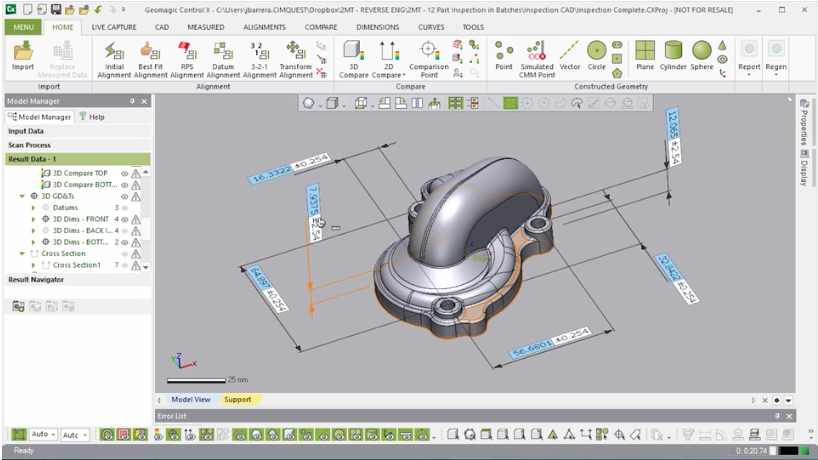 Next, choose the method of alignment for your scan, so that you can align it with the CAD model correctly. Although we typically use the datums called out on the manufacturing drawing, various alignment methods are available depending on […]